Fog Bank That Looks Like Giant Tsunami Appears Off New Jersey Coast
06/04/2015
Is that a tsunami?
I haven't the foggiest.
Onlookers in Sea Girt, New Jersey, captured photos of a surreal bank of fog on Sunday, which formed just off the coast and looked startlingly similar to a tsunami -- poised to overwhelm the lifeguard towers that looked minuscule by comparison: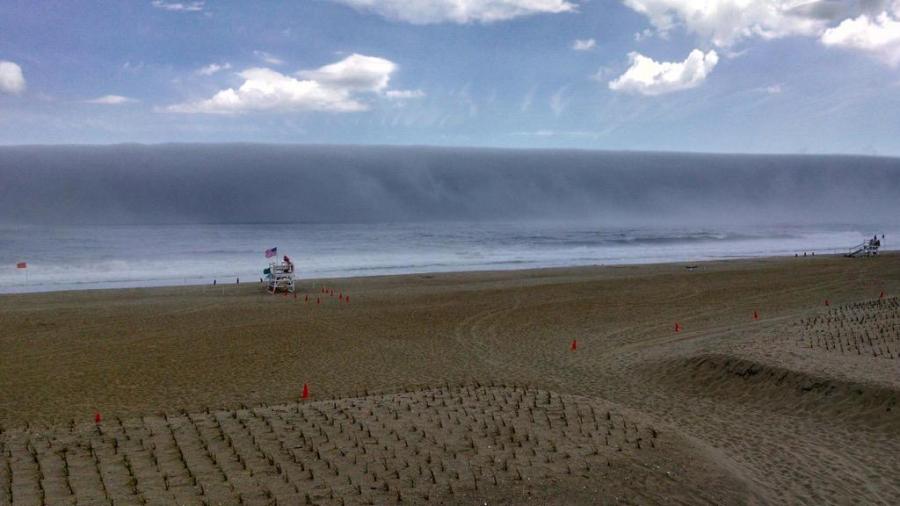 The ominous sight attracted the attention of the National Weather Service, which explained the fog isn't nearly as sinister as it looks, and occurs when warm air condenses over cold ocean water:
Joe Miketta, a meteorologist at the National Weather Service in New Jersey, told NJ.com that fog like this requires a very specific set of circumstances in which warm wet air moves out over a cold ocean, and rarely happens. On Sunday, inland New Jersey temperatures peaked around 90 degrees, while the ocean stayed in the 50s and 60s.
"It really just takes a perfect balance," he told the paper. "Ocean temperatures don't hit their peak around here until August and September, so things are still pretty cold out there. It was just the right combination."
In 2013, an even more terrifying "red wave" appeared off the coast of Western Australia. While New Jersey's pseudo-tsunami ultimately appeared due to fog, the Aussie variant arose from a combination of wind and rain that kicked up rust-colored sand and dust, then forced the cloud of debris out to sea: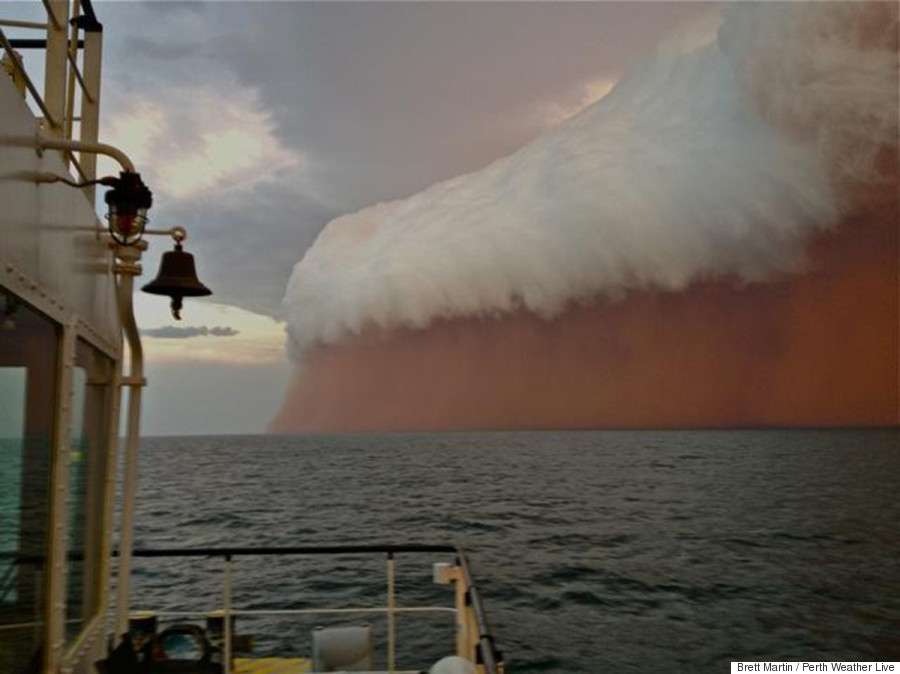 See more photos from the "red wave," below:
ALSO ON THE HUFFINGTON POST
Document Actions